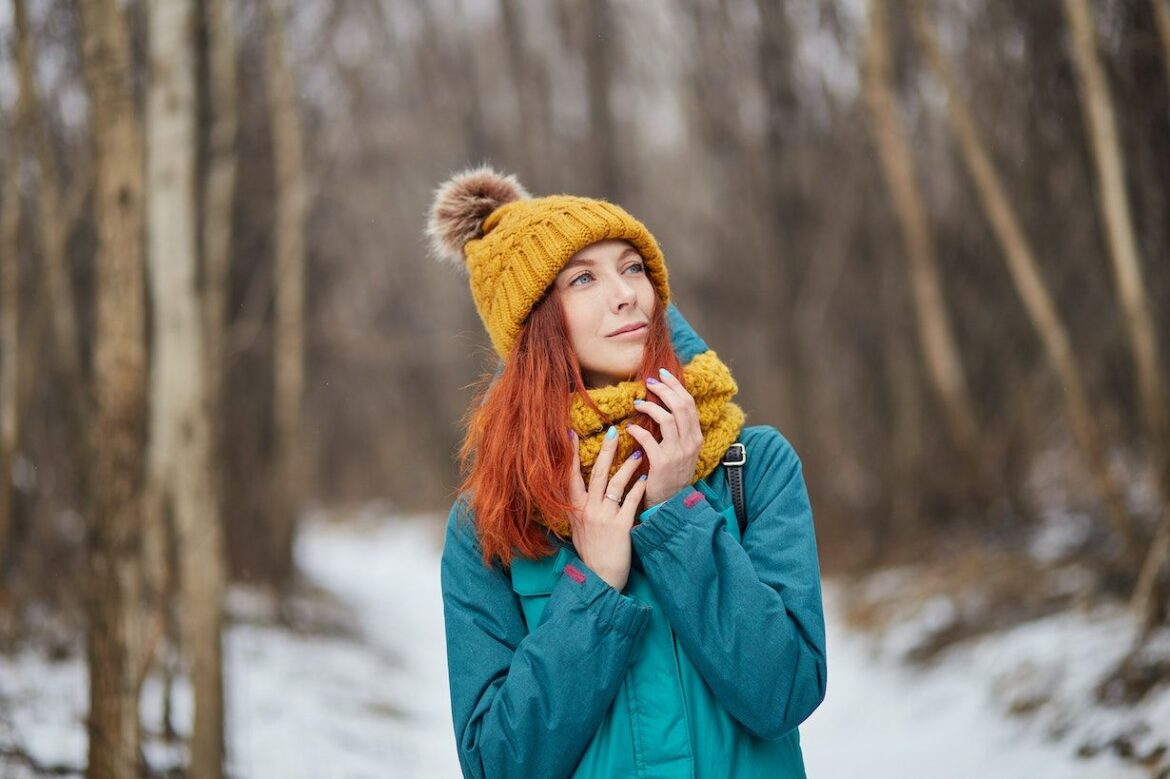 10 things to try in December to benefit your wellbeing
From a lesson in upcycling to a botanical winter walk, and a podcast about the latest films, try something new with our enriching suggestions
1. Page-turners
Chatter: The Voice in Our Head (and How to Harness It) by Ethan Kross
We often have a tendency to be our own worst critic, with negative self-talk sending us into a spiral of self-doubt. But how do we harness this and take back control? Award-winning neuroscientist and psychologist Ethan Kross provides us with the tools needed to befriend our inner voice, and turn it into something more productive.
(Out now, £10.99)
2. Out and about
Visit a botanical winter garden
With the winter season upon us, there is no more magical a time to visit a botanical garden. Take a brisk walk through the gardens, and explore the seasonal plants and wildlife. It's a wonderful place to learn about nature and embrace the wonders of winter, all while reaping the wellbeing benefits of the outdoors.
(Search for botanical winter gardens in your your local area)
3. Act of kindness
Help an elderly person stay warm this winter
It's no secret that we will all be looking for inventive ways to keep ourselves warm this winter amid the cost of living crisis and cutting back on heating bills, but it's especially important to help elderly individuals in any way we can. If you know someone that will struggle this winter, you could donate a blanket or hot water bottle, or invite them over to warm up at your place and have a nice catch-up.
4. Lend us your ears
'10/10 (Would Recommend)'
Are you having trouble deciding what to watch on TV? Hosts and best-friend duo Gena-mour Barrett, who works for Netflix, and Tolani Shoneye discuss the latest must-see films and guest recommendations to help you beat indecisiveness on your cosy night in.
(Available on all podcast platforms)
5. Plugged-In
Dan Nguyen
Travelling around the world is something many of us dream of doing, but how much better would it be to bring your pet along for the ride? Lawyer Dan Nguyen went viral on Instagram after documenting his heart-warming travels across the globe with not one, but three cats. Follow their daily adventures if you need to put a smile on your face.
(Follow @spongecakethescottishfold on Instagram)
6. Lesson Learned
Upcycle with Lego
Do you have a broken piece of furniture that you're going to throw away? Maybe you have some Lego lying around, that your children played with once and never again? Get creative and use Lego to repair your broken household items, and be part of the revolutionary growth of upcycling.
(Visit lego.com to find out more)
7. Tech tip-offs
BeReal
In a technology-driven world, it's easy to compare your life with others on social media, but a change is coming. This innovative app is designed to reduce social pressures by allowing users to only post one photo a day within a two-minute window. The idea is to encourage people to connect more authentically, posting a photo at that moment, with the motive to 'be real'.
(On the app store)
8. Get going
Festive run
What's more festive than running a 5 or 10K dressed as Santa Claus? Suitable for all ages and abilities, the seasonal fun run will have you working up a sweat to raise money for your chosen charity, while spreading community Christmas cheer.
(Visit thesantaruns.com for more information)
9. Square eyes
Make Me Prime Minister
Twelve ambitious candidates, each with their own political beliefs, compete to become Channel 4's 'alternative prime minister'. In a test of integrity, leadership, and resilience, they face former politicians, experienced journalists, and the public in challenges that mimic the duties of a prime minister. Do they have what it takes to become a true leader?
(Available to watch on E4)
10. Treat yourself
Kyoot chocolate
Is it possible to eat delicious chocolate that is organic, gluten-free, and vegan friendly? It certainly is with Kyoot! The brand prides itself on its principle-friendly chocolate, and we are all for it. From five wildly different flavours to choose from, including raspberry and pink pepper, and vanilla quinoa pops, indulge in the delightful treat that gifts guilt-free happiness.
(From £12 at eatkyoot.com)
Photo credit | eatkyoot.com