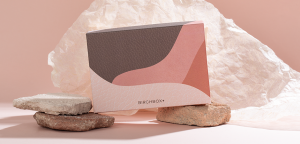 10 Makeup Subscription Boxes
Beauty subscription boxes are currently part of the most sought-after subscription service categories, and there's no surprise why. For example, suppose you're a makeup lover and want to experience new products at cheaper costs. In that case, you'll appreciate a makeup subscription box. The best makeup subscription boxes offer exceptional value with various prices, delivery frequency, and product focus.
However, you can be sure that there is no scarcity in many beauty subscription brands. They offer different categories of makeup products. Depending on the type and frequency of the service, you may get mini or full-size options for a variety of beauty and personal care products. Also, you can discover products for every type of beauty need.
10 Makeup Subscription Boxes
Whether you're a pro makeup artist or you want to stay up to date on current beauty trends as a dedicated makeup lover, you can't go wrong with a makeup subscription service. You can also gift your loved ones makeup subscription boxes as a thoughtful present. Take a further look into the best makeup subscription brands in the industry below!
1. Birchbox
Birchbox was the first-ever beauty subscription site, paving the way for brands on the market as one of the best makeup subscription boxes. It gives you a great way to explore different products in the beauty industry by making it easier to choose and access products. In addition, the brand sends subscribers beauty products every month to help make grooming and beauty convenient.
The curated box comes with five items in skincare, makeup, fragrance samples, and hair. It offers a variety of products to let you commit to a personal care routine without having to spend all your time shopping for new products. Instead, Birchbox encourages you to fill out the online beauty profile to personalize your box to suit your preference.
Meanwhile, the quiz gets essential information about your grooming routine, personal style, hair, and skin regimen. Then it selects the best products that will meet all your grooming and self-care needs. Birchbox celebrates quality and focuses on scientifically backed ingredients with various brands and products to cater to wellness and lifestyle needs.
Alongside the specialized boxes, customers can also select full-sized products from the gallery to add to their boxes. Birchbox also offers cheap makeup subscription boxes and gives regular customers a loyalty program for shopping discounts. In addition, the Birchbox set of values includes sustainability, racial equity, and women's empowerment which captures the brand's essence.
The company offers a non-commitment monthly payment plan that you can cancel anytime. However, you cannot cancel or get a refund for the 3, 6, or 12 months packages which helps you save more money. In addition, it recently added a new Skin Lab section that provides three subscription boxes to provide customers with science-backed skincare products.
2. Ipsy
Ipsy sends the best makeup subscription boxes with personalized beauty products to your doorstep. It allows you to treat yourself to new beauty products that you can use to express your beauty and your unique style. In addition, the brand will enable you to stay up-to-date on makeup trends, find your favorite brands and discover new products.
When you're signing up for Ipsy, you must take the beauty quiz, which helps to form your own customized beauty box. It asks personal questions based on your preference and skin type to help achieve your beauty goals. Customers can also choose what items they want in their boxes and add more products from the brand's website.
The brand's goal is to enable individuals from all around to express their unique beauty with products that make you help you feel confident on your journey to self-discovery. It aids self-expression and inclusivity, creating a community of people with different backgrounds and cultures connected by their love for beauty.
You can also check the brand's website for tips or simple makeup tutorials on how to blend products and try out professional techniques. Ipsy offers the best quality products made with clean, healthy ingredients to limit any adverse side effects. In addition, the Ipsy Glam bag includes five personalized deluxe-size beauty samples that arrive in a lovely makeup bag.
Meanwhile, the Ipsy Glam Bag costs $13/per month with products worth over $50, but you can only pick one product that goes in your bag. If you want more, the Glam Bag Plus costs $28/month, with items retailing over $120, and you can pick three out of the five products in your package. Finally, the Glam Bag X costs $55/quarter and includes seven to eight products.
3. BoxyCharm
Who doesn't love a good treat? BoxyCharm knows this and works with this narrative in providing you with a treat box full of makeup goodies every month. Life can be challenging, and it often has stressful moments. Still, with BoxyCharm subscription boxes, you can appreciate the good parts of life by yourself or with your loved ones.
It is a forward-thinking makeup and beauty subscription service that centers on the needs of its customers before anything else. The brand's commitment to accessible beauty for all sets it apart as one of the most respected beauty brands in the market. BoxyCharm is led by a team of makeup and marketing experts who understand beauty and makeup trends.
The brand appears to a younger audience with relatable social media posts and good value price points. Many users claim that BoxyCharm is part of the cheap makeup subscription boxes for individuals who love beauty but can't afford the more expensive brands. With a BoxyCharm subscription, you can also watch tutorials on how to apply your new beauty products.
The members-only online shop also includes varieties of beauty and personal care products that you can choose to add to your box. BoxyCharm also offers value for your money by providing full-sized products for your hair, body, skincare, and makeup looks. In addition, it gives a beauty quiz questionnaire on your skin tone, hair, and makeup goals to personalize your box.
In addition, BoxyCharm offers three types of subscriptions, including Base, Premium, and Luxe. The essential subscription costs $27.99 per month, and it includes five full-sized products with an average value of around $175. But, you can only choose one item in your box while the brand does the remaining duration. You can always upgrade your plan for the next month's package.
4. Allure
Allure, a well-known American women's magazine, opened its beauty subscription service in 2012 through an e-commerce partnership. The editor specially curates all the products in the Allure Beauty Box, so you know you're in for a good treat. The brand offers celebrity-style brands and high-quality products from the best beauty companies.
The Allure monthly makeup subscription boxes are one of the best ways to discover emerging brands in the industry without the stress of shopping and online research. It's OK to assume that you're getting the best quality with Allure's commitment to quality, transparency, and customer appreciation, ensuring high standards and the best services.
Allure monthly boxes feature around 6 items with a mix of full-sized and deluxe samples. The brand also gifts new members an extra full-sized product as a bonus treat. However, it doesn't offer any customized boxes, which adds an extra surprise to the monthly packages. Members also enjoy exclusive access to events, deals, and makeup/skincare tips.
While you won't know what's in your box until it arrives, Allure offers multiple subscription options to give customers some flexibility. Allure's other subscription boxes include The Allure Limited Edition Feel Good Box, which contains over nine items worth up to $204. It costs $80 but subscribed members can get this box for $40.
Meanwhile, the box consists of face masks, makeup tools, hair and nail products, and skincare items. Similarly, the Allure Best of Beauty box costs $40 for members and $65 for outsiders. All the six items in this box are full-sized, and it consists of the editor's all-time-favorite products from the entire year.
5. LookFantastic
LookFantastic offers full-size makeup subscription boxes for people who want to revamp their beauty regimen. It offers cult classics and the best upcoming brands in the market. In addition, the brand's monthly subscription service gives customers a wide range of products that allows them to meet their daily beauty routines without any stress.
In addition, LookFantastic ensures quality, sustainability, and inclusivity in all its beauty boxes. It connects customers with universal brands that cater to all skin, hair, and body types. The brand also provides sustainable packaging with science-backed products to ensure the customer's safety.
Every month comes with a different theme and an exclusive product line with unique features that make the box exciting and fun. Alongside the monthly subscription boxes, LookFantastic also provides limited-edition packages which contain the best brands and high-value products that the brand's beauty experts specially curate.
The LookFantastic subscription service members get first-hand discounts and offer on the limited edition and seasonal gift boxes. Apart from its beauty boxes, LookFantastic attracts members with the blog and community competition where you can learn how to use your beauty products. It challenges you to set and achieve all your beauty goals.
6. Glossybox
When your Glossybox package arrives at your doorstep, it feels like a gift from a close friend and not a regular subscription service. Each box is thoughtfully curated with beautiful packaging that makes you feel better about yourself. It makes a good impression on first-time buyers and keeps customers coming back with its quality and high-value products.
Glossybox is a U.K.-based beauty subscription service that competes with more popular brands like Birchbox with its monthly makeup subscription service. However, unlike other mainstream services, the brand offers full-sized products at lower prices. In addition, it provides a wide range of high-end to lower-end beauty products and allows you to try multiple brands every month.
Although Glossybox makeup boxes are not customized, it's led by a team of beauty experts who use your profile to determine your needs and ensure that you love the package. Glossybox monthly boxes have a different theme every month with 5 beauty products consisting of makeup must-haves worth up to £70 for £13.25/month.
Customers can choose between the 12-month or monthly subscription plan. The 12-month subscription is a commission plan that charges £11.75 per month, helping you save £18 every year. However, if you'd like to cancel your subscription, you should stick to the monthly payment plan. You can also buy Glossybox's limited edition boxes for extra goodies.
7. Love Goodly
Love Goodly offers specially-curated sustainable subscription beauty boxes to help you in your wellness journey. It also commits to clean, waste-free beauty and provides various low-waste eco-friendly makeup and personal care products. The brand values its ethical standards and only works with similar certified organic, sustainable, and eco-friendly brands.
Suppose you care about clean beauty products or just beginning the natural care & wellness service. In that case, Love Goodly is a great starting point. It provides women with healthy alternatives in their beauty or personal care routines. In addition, the company shares only cruelty-free, organic-based brands that do not encourage the use of toxic chemicals in their products.
Every Love Goodly subscription box contains 4-5 products; think skincare or beauty makeup must-have, style accessories, and healthy snacks. It is a complete wellness package that promotes a healthy and organic lifestyle. Love Goodly is a bi-monthly service that arrives at your doorstep every other month, and it only contains full-sized products.
The Essential Bi-Monthly Subscription box costs $33.95 for renewal every other month. All the items in the box are worth a retail value of $86. Love Goodly also offers a limited edition Single VIP box that does not have a renewal option. Instead, it contains an array of full-sized unique beauty products that you can gift or purchase for $55.95.
8. Beauty Pie
Since its opening, Beauty Pie has provided women with luxury health and beauty products at affordable price points. The brand aims to make it easier for women to access quality makeup by curating premium beauty products worldwide from the best makeup labs. It offers widespread access to products from the U.S., Japan, Korea, Switzerland, etc.
Beauty Pie products are cruelty-free, clean, vegan, and recommended by qualified and experienced aestheticians. In addition, it provides a wide variety of quality skincare, beauty and wellness products through its monthly subscription service. The brand also commits to sustainability and transparency and partners with labs that follow its values.
Beauty Pie's membership program gives customers lower prices for all their products. You can also enjoy a $50 discount when you refer a friend to join the company. Members also enjoy access to limited goods in stock and bonuses. In addition, the brand arranges events and wellness masterclasses for its community of dedicated beauty enthusiasts.
You can make a one-time purchase of your favorite beauty products in the brand's shopping outlet or join the membership program for more perks. The annual membership fee is £59 every 12 months. But it gives a 60-day free trial, so you can cancel your order before the end of the trial period. Beauty Pie is also featured on Elle, Vogue, Vanity Fair, and other media outlets as one of the best makeup subscription boxes.
9. OK Beauty Box
OK, Beauty Box launched its cheap makeup subscription boxes by late 2020, giving customers something fun and exciting to look forward to during the bleak pandemic/lockdown period. The brand allows you to discover premium beauty products from well-known brands worldwide. In addition, it introduces customers to an array of beauty trends with useful makeup tools.
The company provides an exclusive variety of high-end beauty boxes with 5 specially-curated items that customers appreciate every month. It assures customers of a high guaranteed value for their money with products worth well over £60. OK, Beauty Box offers outstanding price cuts such as a 50% discount of £7.50 for first-time buyers.
Meanwhile, the OK Beauty Box monthly renewal plan costs £15. It offers a flexible membership where you can choose to skip or cancel your subscription whenever you want. In addition, every three months, the brand provides a VIP edition with a celebrity collaboration edition exclusive only to subscribers.
10. Liberty Beauty Box
Liberty offers full-size makeup subscription boxes with good deals, and it's the only brand that offers a fully redeemable monthly fee against future purchases. The Liberty Beauty subscription service is called 'The Beauty Drop,' providing two main options for customers. First, it offers a unique program where members can subscribe to a free Discovery Box valued at £300/per year.
The free discovery box is a quarterly service, and it offers special items expertly curated by the Liberty Beauty Buyers. This Discovery Box set allows you to find out the trending products in the beauty industry without worrying about making risky purchases. In addition, it provides a redeemable credit for members to purchase items from the store and cross off their wishlist.
Best Makeup Subscription Boxes: Editor's Verdict
Makeup subscription boxes are a popular choice for many beauty and lifestyle enthusiasts who want to discover beauty brands in the market. Luckily, there are many beauty subscription services to cater to an array of individual needs and preferences. You can choose from the best makeup subscription boxes to get your favorite products delivered right to your doorstep.
Do you wish to check out these products in-store? Have a look at our review of 10 Stores like Sephora. Alternatively, check out our reviews of By Humankind and Vegamour.
The post 10 Makeup Subscription Boxes appeared first on BrandRated.