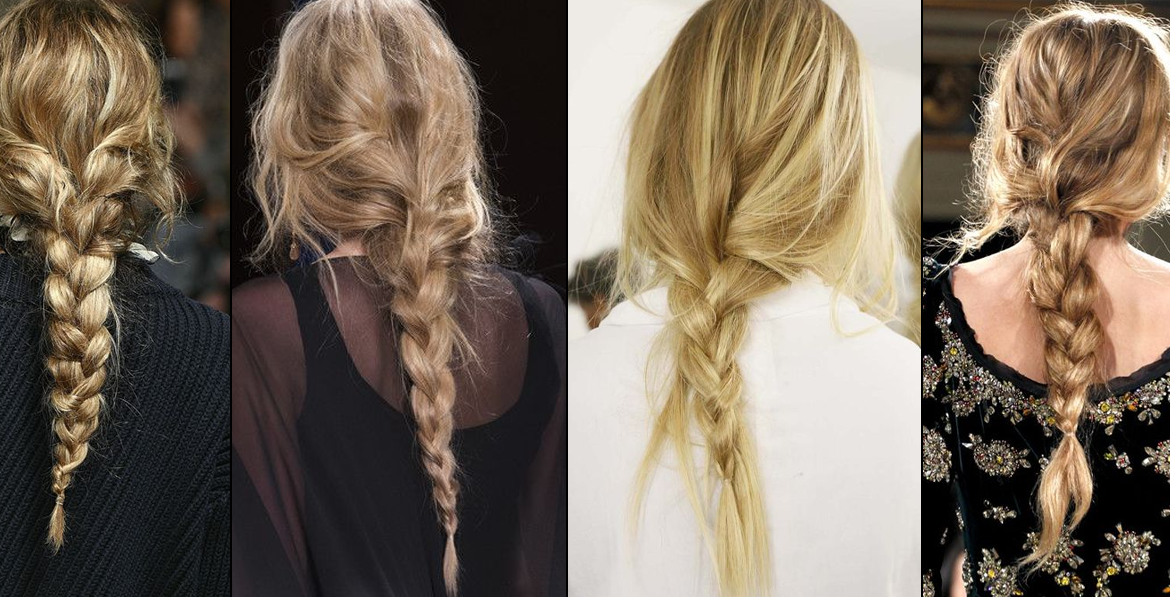 Protective Sleep Hairstyles To Avoid Hair Damage
Protective sleep hairstyles could be what your 8 hour beauty sleep is missing: they've long helped curly girls reduce frizzing, prevent breakage, and get a heatless style while they sleep which is why we love them for finer locks too.
ICYMI: sleeping with your hair out, especially with a cotton pillowcase, causes severe breakage, drying out, and frizzing for your hair. With every toss and turn, you're creating friction between strands while you sleep and making it hard for hair to live its lushest life. If that's not bad enough, all this friction makes it harder to grow your hair longer.
To get the most out of these protective styles, we suggest swapping your cotton 'case for a silk pillowcase that reduces the friction of your hair. In the same way, swap out any regular elastics for a silk scrunchie to ensure less pulling, snagging, and friction.
Now: time for a tutorial in how to care for your hair.
SHOP FIRST: Zero Damage Halo Hair Extensions
How to Prep Your Hair For a Protective Sleep Hairstyle
Giving hair its own bedtime routine can help give it what it may have been lacking throughout the day: moisture, blood flow, or even just a bit of TLC. Plus, it preps hair for a smoother sleep style so you can wake up with detangled, ready to go locks.
First off, you should always detangle your hair with a gentle brush. If you have a wooden boar bristle brush, this is the best hair tool for detangling before bed. The bristles distribute your scalp's natural oil down the hair cuticles for a natural condition, plus it helps cleanse your scalp at the same time.
Once detangled, we highly suggest adding in the inversion method to your bedtime routine. What feels just like a really good scalp massage can actually help you grow up to 2 inches of hair in a month! This is from the rush of blood flow going to your hair follicles that feed the deeper cellular level of the hair shaft. Not to mention, it just feels great.
During your DIY scalp massage, you can give it a boost of growth-happy moisture with an overnight hair mask using castor oil or jojoba oil. If hair is still really clean, save it for the ends to help rehydrate. But if you want a heavy duty of scalp care, massage into your scalp along with ends.
One other top tip: Avoid sleeping with wet hair! Our hair is much more fragile when it's wet, especially after a hot shower. The hot water opens up our hair follicles, making them more sensitive to damage. If you wash your hair at night, it's best to time it so that your hair has time to dry naturally before bed. That way you can avoid any heat damage from blow drying too.
Read Next: How To Get Natural Waves At Home

Protective Hairstyle #1: The Loose Plait
A really easy way to manage your hair overnight is with a loose plait. If you sleep on your back, this protective sleep hairstyle will sit flat against your back, but you can always do a side plait or two side plaits if you're worried about it being annoying.
Here's what to do:
After detangling or adding any overnight oils, grab a silk scrunchie or a coil hair tie that'll be gentle on your hair. Simply braid hair like you normally would, with a looser twist.
If you like to wear your hair wavy then this is the perfect summer protective hairstyle for you. You'll wake up with wavy hair that you can put some styling product in and head out the door. The tighter you braid the night before, the more wavy your hair will be in the morning.
Read Next: 10 Hairstyles For Oily Hair So You Can Skip Wash Day
Protective hairstyle #2: Twisted Top Bun
If you're looking for a protective hairstyle for straight hair then opt for one that doesn't wrap as tightly, creating kinks or distinct waves. To keep your hair on the straighter side while you sleep, a top bun is a great option. And it's dead simple:
Twist all your hair on top of your head and secure it with a zero bend clip or a claw clip. Make sure the clip is positioned at the front of your bun so your head isn't resting on the clip when you sleep. To wake up with a wavy curl, you can twist tighter.
This style is also great if you're looking for more volume in your hair as all your hair is resting in an upright position. Once you take it down, it'll be holding some of that gravity still!
Read Next: The Ponytail Volume Tools Your Hair Needs
Protective Hairstyle #3: Twisted Rope Braid
For soft, textured waves try a twisted rope braid before bed. Just do this:
Separate your hair in two sections.
Then grab one section of hair and twist, then repeat with the other section.
Once your two sections are twisted, twist the two sections together so that your hair looks like a rope.
Secure with a gentle hair tie once again.
This is the ideal protective hairstyle for long hair because your hair will be more controlled while you sleep. Whereas with the other two protective hairstyles, long haired girls may find their long hair hard to control.
Love caring for your hair? Read these next:
How to Hydrate Hair After Bleaching
8 Smart Reasons To Invest in Halo Hair Extensions